About
I generally avoid temptation unless I can't resist it.
Newer posts are loading.

You are at the newest post.
Click here
to check if anything new just came in.
April
16
2015
Adult Aquired FlatFoot
Overview
Adult-acquired flatfoot is a challenging condition to treat. It is defined as a symptomatic, progressive deformity of the foot caused by loss of supportive structures of the medial arch. It is becoming increasingly frequent with the aging population and the obesity epidemic. Patients commonly try to lose weight by exercising to improve the condition. This often leads to worsening of symptoms and progression of the disorder. Early recognition of this complex disorder is essential, if chronic pain and surgery are to be avoided.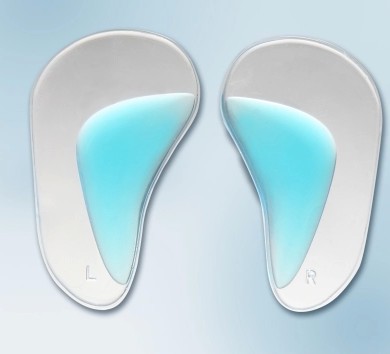 Causes
Posterior tibial tendon dysfunction is the most common cause of acquired adult flatfoot. Sometimes this can be a result of specific trauma, but usually the tendon becomes injured from wear and tear over time. This is more prevalent in individuals with an inherited flat foot but excessive weight, age, and level of activity are also contributing factors.
Symptoms
Some symptoms of adult acquired flat foot are pain along the inside of the foot and ankle, pain that increases with activity, and difficulty walking for long periods of time. You may experience difficulty standing, pain on the outside of the ankle, and bony bumps on the top of the foot and inside the foot. You may also have numbness and tingling of the feet and toes (may result from large bone spurs putting pressure on nerves), swelling, a large bump on the sole of the foot and/or an ulcer (in diabetic patients). Diabetic patients should wear a properly fitting diabetic shoe wear to prevent these complications from happening.
Diagnosis
The diagnosis of tibialis posterior dysfunction is essentially clinical. However, plain radiographs of the foot and ankle are useful for assessing the degree of deformity and to confirm the presence or absence of degenerative changes in the subtalar and ankle articulations. The radiographs are also useful to exclude other causes of an acquired flatfoot deformity. The most useful radiographs are bilateral anteroposterior and lateral radiographs of the foot and a mortise (true anteroposterior) view of the ankle. All radiographs should be done with the patient standing. In most cases we see no role for magnetic resonance imaging or ultrasonography, as the diagnosis can be made clinically.
Non surgical Treatment
Conservative (nonoperative) care is advised at first. A simple modification to your shoe may be all that???s needed. Sometimes purchasing shoes with a good arch support is sufficient. For other patients, an off-the-shelf (prefabricated) shoe insert works well. The orthotic is designed specifically to position your foot in good alignment. Like the shoe insert, the orthotic fits inside the shoe. These work well for mild deformity or symptoms. Over-the-counter pain relievers or antiinflammatory drugs such as ibuprofen may be helpful. If symptoms are very severe, a removable boot or cast may be used to rest, support, and stabilize the foot and ankle while still allowing function. Patients with longer duration of symptoms or greater deformity may need a customized brace. The brace provides support and limits ankle motion. After several months, the brace is replaced with a foot orthotic. A physical therapy program of exercise to stretch and strengthen the foot and leg muscles is important. The therapist will also show you how to improve motor control and proprioception (joint sense of position). These added features help prevent and reduce injuries.
Surgical Treatment
For those patients with PTTD that have severe deformity or have not improved with conservative treatments, surgery may be necessary to return them to daily activity. Surgery for PTTD may include repair of the diseased tendon and possible tendon transfer to a nearby healthy tendon, surgery on the surrounding bones or joints to prevent biomechanical abnormalities that may be a contributing factor or both.
March
15
2015
What Can cause Adult Aquired FlatFeet ?
Overview
Posterior tibial tendon dysfunction (PTTD) is an inflammation and / or overstretching of the
posterior tibial tendon
in the foot. An important function of the posterior tibial tendon is to help support the arch. But in PTTD, the tendon's ability to perform that job is impaired, often resulting in a flattening of the foot. PTTD is often called adult-acquired flatfoot because it is the most common type of flatfoot developed during adulthood. Although this condition typically occurs in only one foot, some people may develop it in both feet. PTTD is usually progressive, which means it will keep getting worse-especially if it isn't treated early. This differs from flexible flatfoot because flexible flatfoot typically begins in childhood or adolescence and continues into adulthood. It usually occurs in both feet and generally progresses in severity throughout the adult years. As the deformity worsens, the soft tissues (tendons and ligaments) of the arch may stretch or tear and become inflamed. The term flexible means that while the foot is flat when standing (weight bearing), the arch returns when not standing. In the early stages of flexible flatfoot arthritis is not restricting motion of the arch and foot, but in the later stages arthritis may develop to such a point that the arch and foot become stiff.
Causes
Obesity - Overtime if your body is carrying those extra pounds, you can potentially injure your feet. The extra weight puts pressure on the ligaments that support your feet. Also being over weight can lead to type two diabetes which also can attribute to AAFD. Diabetes - Diabetes can also play a role in Adult Acquired Flatfoot Deformity. Diabetes can cause damage to ligaments, which support your feet and other bones in your body. In addition to damaged ligaments, uncontrolled diabetes can lead to ulcers on your feet. When the arches fall in the feet, the front of the foot is wider, and outer aspects of the foot can start to rub in your shoe wear. Patients with uncontrolled diabetes may not notice or have symptoms of pain due to nerve damage. Diabetic patient don?t see they have a problem, and other complications occur in the feet such as ulcers and wounds. Hypertension - High blood pressure cause arteries narrow overtime, which could decrease blood flow to ligaments. The blood flow to the ligaments is what keeps the foot arches healthy, and supportive. Arthritis - Arthritis can form in an old injury overtime this can lead to flatfeet as well. Arthritis is painful as well which contributes to the increased pain of AAFD. Injury - Injuries are a common reason as well for AAFD. Stress from impact sports. Ligament damage from injury can cause the bones of the foot to fallout of ailment. Overtime the ligaments will tear and result in complete flattening of feet.
Symptoms
Symptoms of pain may have developed gradually as result of overuse or they may be traced to one minor injury. Typically, the pain localizes to the inside (medial) aspect of the ankle, under the medial malleolus. However, some patients will also experience pain over the outside (lateral) aspect of the hindfoot because of the displacement of the calcaneus impinging with the lateral malleolus. This usually occurs later in the course of the condition. Patients may walk with a limp or in advanced cases be disabled due to pain. They may also have noticed worsening of their flatfoot deformity.
Diagnosis
Observation by a skilled foot clinician and a hands-on evaluation of the foot and ankle is the most accurate diagnostic technique. Your Dallas foot doctor may have you do a walking examination (the most reliable way to check for the deformity). During walking, the affected foot appears more pronated and deformed. Your podiatrist may do muscle testing to look for strength deficiencies. During a single foot raise test, the foot doctor will ask you to rise up on the tip of your toes while keeping your unaffected foot off the ground. If your posterior tendon has been attenuated or ruptured, you will be unable to lift your heel off the floor. In less severe cases, it is possible to rise onto your toes, but your heel will not invert normally. X-rays are not always helpful as a diagnostic tool for Adult Flatfoot because both feet will generally demonstrate a deformity. MRI (magnetic resonance imaging) may show tendon injury and inflammation, but can?t always be relied on for a complete diagnosis. In most cases, a MRI is not necessary to diagnose a posterior tibial tendon injury. An ultrasound may also be used to confirm the deformity, but is usually not required for an initial diagnosis.
Non surgical Treatment
There are many non-surgical options for the flatfoot. Orthotics, non-custom braces, shoe gear changes and custom braces are all options for treatment. A course of physical therapy may be prescribed if tendon inflammation is part of the problem. Many people are successfully treated with non-surgical alternatives.
Surgical Treatment
Flatfoot reconstruction (osteotomy). This is often recommended for flexible flatfoot condition. Flatfoot reconstruction involves cutting and shifting the heel bone into a more neutral position, transferring the tendon used to flex the lesser toes (all but the big toe) to strengthen the posterior tibial tendon, and lengthening the calf muscle. Fusion (also known as triple arthrodesis). Fusion involves fusing, or making stiff, three joints in the back of the foot the subtalar, talonavicular, and calcaneocuboid joints, to realign the foot and give it a more natural shape. Pins or screws hold the area in place until it heals. Fusion is often recommended for a rigid flatfoot deformity or evidence of arthritis. Both of these surgeries can provide excellent pain relief and correction.
Could not load more posts
Maybe Soup is currently being updated? I'll try again automatically in a few seconds...
You've reached the end.